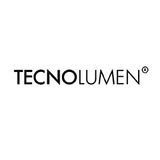 The Bremen-based company combines design history with contemporary design and is a reference to manufacturing quality, value retention and holistic company philosophy. 



WG 27 Wagenfeld Tischleuchte

Stehleuchte aus dem Bauhaus-Umfeld
Brands with a long tradition can be found next to young designers, label and manufacturer names that you may never have noticed in the design sector. In today's world of products, a brand represents more or less justified consumer confidence in proportion to marketing budgets. Formost prefers to talk about use and a truly justified trust, and we test our manufacturers thoroughly. If you find a "Gute Ware" seal on a product, it is a branded product to our tastes.