Bauhaus Pendelleuchte mit Rollenzug - HMB
EEK: A++ (Spektrum A++ bis E)
A++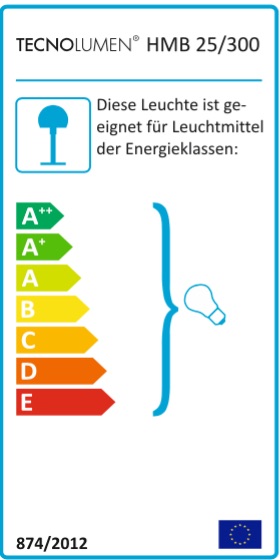 from 1,450.00 €
(incl. 19% VAT)
excl. Shipping costs
(Free shipping in Germany from a total value of 100 Euros)
3 % discount for prepayment (by bank transfer) : 1,406.50 €
You save 43.50 €
excl. Shipping costs
(Free shipping in Germany from a total value of 100 Euros)
3 % discount for prepayment (by bank transfer) : 1,181.94 €
You save 36.55 €
Größe des Lampenschirms:

Choose an option

Show immediately available variants
Achtung! Diese Ware ist eine Sonderanfertigung und vom Umtausch ausgeschlossen!
* Achtung! Diese Ware ist derzeit vergriffen!
Diese Konfiguration ist ist nicht in unserem Onlineshop erhältlich. Bei Interesse kontaktieren Sie uns gerne.
Die schönen Pendelleuchten entwarf Marianne Brandt schon 1925 im Bauhaus Dessau. Es gibt beide Schirmdurchmesser auch ohne Griff und Rollenzugmechanismus.
Während der Tätigkeit von Marianne Brandt in den Jahren 1924 bis 1928 entwarf sie neben kleineren Gebrauchsgegenständen auch eine ganze Reihe von Tisch- Wandlampen und Pendelleuchten, die auch schon in dieser Zeit industriell hergestellt wurden.
Zur Neufertigung der Pendelleuchten lagen Tecnolumen alte Kataloge mit genauen Maßangaben und zwei Originalleuchten vor. Eine davon war aus dem Besitz des Bauhaus Archivs Berlin.
Jede Leuchte ist fortlaufend nummeriert und trägt das Bauhaus- und Tecnolumen-Zeichen.
| | |
| --- | --- |
| Item number | HMB25/ |
| Dimensions | 50 x 260 x 50cm , 30 x 260 x 30cm |
| Functionality | Hängeleuchte, Lampe |
| Content | Die Leuchte hat einen Rollenzug mit Gegengewicht, mit dem man die Höhe bis zu 250 cm beliebig verstellen kann. |
| Diameter | Schirm Ø 50cm & Ø 30cm |
| Material | Metall vernickelt / Neusilber poliert |
| Form | designed by Marianne Brandt und Hans Przyrembel, 1925 |
| Lamp socket/ Lamp | E 27, max. 100 W |
| Energy class | EEK: A++ (Spektrum A++ bis E) |
| Mass | 5.9kg, 5.5kg |
| Year of creation | 1925 |
| Production place | Deutschland, Bremen |
| Hint | Fassung für HMB 25/300 und HMB 25/500: E 27, max. 100 W |
We believe that a truly good product is inherently beautiful and useful. This kind of beauty does not happen by accident though! At Formost we do not only find good products for you but we test them and tell the stories of the people behind these products. This way you experience a story while receiving something which shall last for generations and accumulate some nice stories itself.