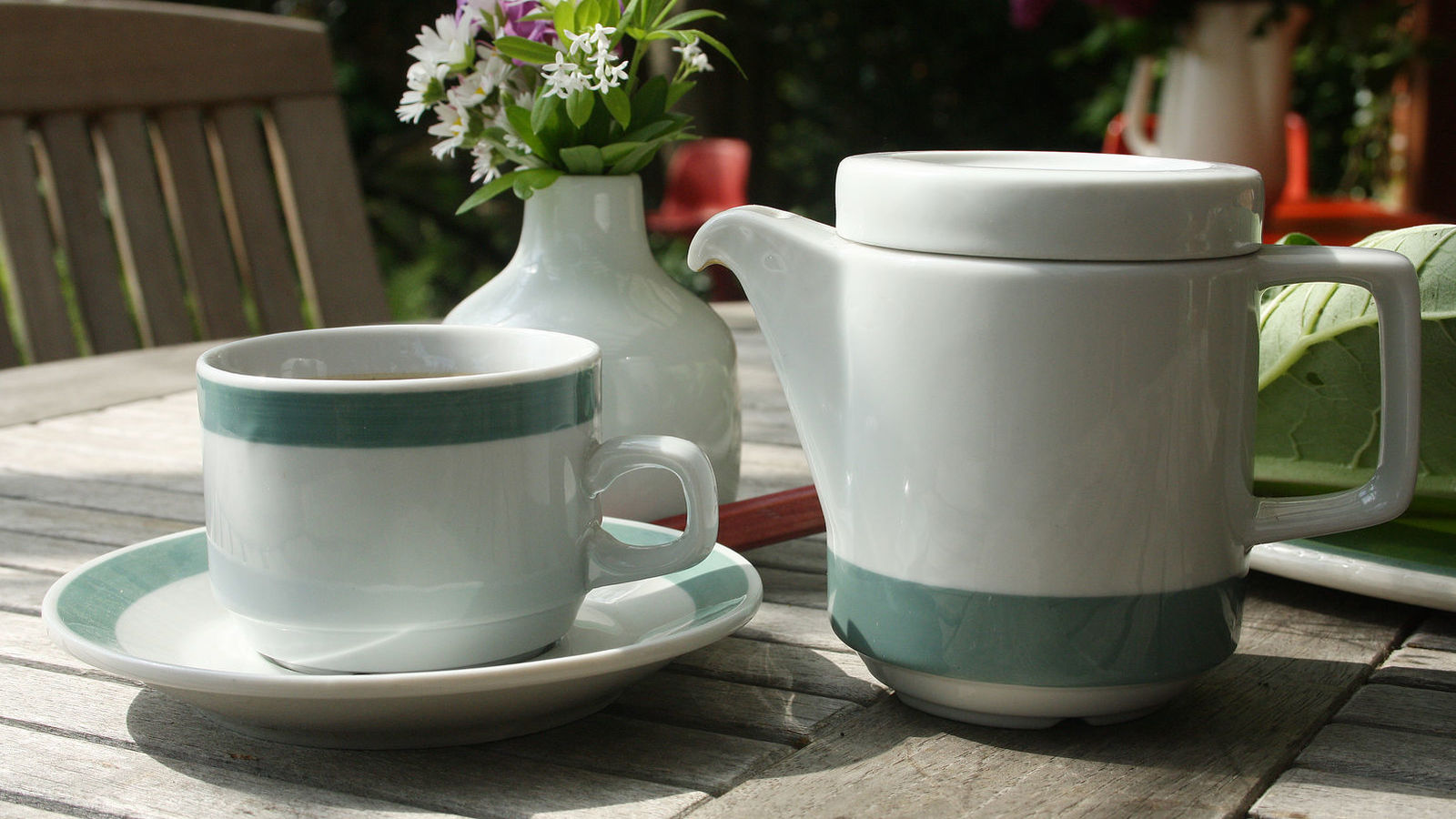 Formost is primarily looking for quality and really "good products". If something has a long tradition and is still produced today, this alone speaks for a timeless solution. Knowing the environment and the ideas from which a product was born becomes a story that we like to tell as much as about the people we are working with.
Interior of Restaurant Szeged, Dresden 1965 

The most famous university for design in the GDR was Burg Giebichenstein in Halle/Saale. The fact that the state had a say in everything, naturally, had several consequences. Designers regularly despaired of the industry and fled to universities. Since teaching was of great importance, they were often able to achieve outstanding results. In the writings of the famous Finnish designer Tapio Wirkkala, for example, I found a reference to his students having the best design education in the world at Halle. The fact that the Scandinavians in particular derived their training here is perhaps part of their success.

As a museum, East German design history is currently being reappraised for the first time in Munich and we are sure that the whole of German culture can only benefit from this. With a focus on equipment design and state-supported developments for the therapy and participation of disabled people in design tasks, the GDR was an international pioneer.

GDR design publications with high scientific standards and specialist knowledge still enjoy international respect in specialist circles today. A famous Italian designer, for example, told us that he had learned all about porcelain design with a GDR reference book, as there was no other reference book available worldwide.
In an age of resource shortages and crises, there are signs of a renaissance for this German design epoch with Bauhaus roots.
If you look at actually producing designs and prototypes without serializing them together, a huge amount of funding remains to be discovered.
read more

Sideboard von Hellerau Werkstätten

Eisbecher von Christa Petroff-Bohne

Das Senftenberger Ei auf einem Messestand in der DDR
Die Bewegungslust der Kinder, die doppelte Funktion und die sparsame Ästhetik der Form sind in ihrer Summe die Basis des genialen Schaukelwagens den der Bildhauer Hans Brockhage im Jahre 1950 schuf.
Fortan erkannte die Welt, dass der Schaukelwagen den Spielfreuden der Kinder und den Augen der Erwachsenen gut tut. Ein einfaches Spielgerät wurde zur Design-Ikone. An der Ulmer Hochschule, von Max Bill ausgezeichnet, auf der Triennale in Mailand prämiert, im Museum of Modern Art in New York gezeigt und bei Sotheby`s versteigert...

Der Schaukelwagen wurde 1951 patentiert und in der DDR produziert. Die Werkform GmbH, hat die exklusive Lizenz zur Herstellung erhalten. Alte Schaukelwagen wurden gekauft und die Zeichnungen wiederbeschafft. Der Schaukelwagen kann nun in originaler Bauweise erworben werden.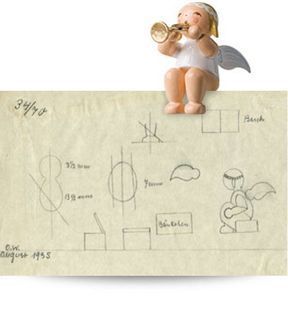 Wendt & Kühn, das Familienunternehmen

1915 von Grete Wendt und ihrer Studienkollegin Grete verheiratete Kühn in Grünhainichen im Erzgebirge gegründet, bleibt die Manufaktur trotz der Verstaatlichung durch die DDR im Jahr 1972 ein Familienbetrieb. Hans Wendt, als Betriebsdirektor eingesetzt, hält auch mit steigenden Planauflagen den hohen Qualitätsstandard und führt den Betrieb 1990 in die freie Marktwirkschaft.
Die raren Wendt & Kühn Engel galten in der DDR als "Tauschwährung", denn über 90 Prozent der Produktion waren für den Export bestimmt.
Heute wird Wendt & Kühn in dritter Generation geführt. Mindestens genauso viele Generationen stellten ihr handwerkliches Geschick bei Wendt & Kühn von der Lehre bis zur Rente mit viel Verbundenheit und Liebe zu den Figuren in den Dienst.
Zusammen mit den persönlichen Geschichten werden die Figuren bis heute an Kinder und Enkel weitergegeben. Alt oder neu, alle sind nach Originalentwürfen, Mustern und Zeichnungen gefertigt und als Geschenk nicht nur bei Sammlern sehr beliebt.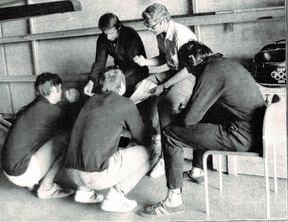 Zeha Carl Hässner Meisterschuh.

Ausstatter der DDR Olympioniten.

Längst haben die "neuen alten" Sportschuhe mit dem Doppelstreifen nicht mehr nur in Berlin Kultstatus. 

In den 20ern von der Großstadt Bohème Berlins geliebt, in den 60ern Ausstatter der DDR Olympiamannschaft wurde der Carl Häßner Meisterschuh mit der Traditionsmarke zeha berlin im Jahr 2002 von den beiden Designern Torsten Heine und Alexander Barré wiederbelebt. Mit unverwechselbarem Design, guter Lederverarbeitung, einem Höchstmaß an Qualität und einer nachhaltigen Produktion in Europa trifft die älteste Sportschuhmarke Deutschlands heute mehr dennjeh den Zeitgeist anspruchsvoller Designfans.

Das Außenmaterial ist komplett aus geschmeidigem Kalbsleder, genau wie die gepolsterte Innensohle vollkommen mit Kalbsleder gefüttert ist. Ein verstärkter Zehen- und Fersenbereich sowie eine durchgenähte Laufsohle aus hochwertigem Leder mit abriebfestem Laufgummi sorgen zudem für einen hervorragenden Tragekomfort.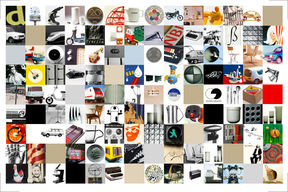 Sie interessieren sich für Design in der DDR? Wir empfehlen Ihnen Das Projekt der Stiftung Industrie- und Alltagskultur. Hier finden Sie eine Zusammenstellung der Gestalter und interessante Interviews.

Die Stiftung Industrie- und Alltagskultur rief deshalb 2007 das Projekt "Archiv ostdeutsche Formgestalter" ins Leben. Sie hat es sich zur Aufgabe gemacht, bestehende Archive zu retten und das Wissen der Formgestalter zu dokumentieren.