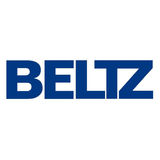 Neue Heimat (nicht nur) für ostdeutsche Kinderbuchklassiker
Der KinderbuchVerlag prägte über Jahrzehnte die Kinderliteratur der DDR und somit Generationen kleiner und großer Leser. Beltz schafft für viele dieser liebgewordenen Schätze ein neues Zuhause und weckt alte Erinnerungen.
Am 1. Juni 1949, dem »Internationalen Tag des Kindes«, wurde in Berlin »Der KinderbuchVerlag« gegründet. Seine Figuren und Geschichten prägten die Kinderliteratur der DDR.
Bis heute haben die Erzählungen nichts an Lebendigkeit und Leuchtkraft eingebüßt. Sie berichten vom ganz normalen Kinderalltag mit all seinen Träumen, Abenteuern und Sorgen, aber auch immer ein bisschen von jenem Land, in dem sie entstanden sind.Es ist diese Mischung, die die anhaltende Faszination der Kinderbuchklassiker ausmacht.




Verlagseigene Buchhandlung Beltz

Erstes Verlagshaus Ende des 19 Jh.

Produktion in Langensalza
Brands with a long tradition can be found next to young designers, label and manufacturer names that you may never have noticed in the design sector. In today's world of products, a brand represents more or less justified consumer confidence in proportion to marketing budgets. Formost prefers to talk about use and a truly justified trust, and we test our manufacturers thoroughly. If you find a "Gute Ware" seal on a product, it is a branded product to our tastes.