Marken mit langer Tradition finden Sie neben jungen Designerlabeln und Herstellern die Sie vielleicht noch nie im Designbereich wahrgenommen haben. In der heutigen Warenwelt steht eine Marke für mehr oder weniger gerechtfertigtes Vertrauen der Verbraucher in Proportion zum Marketingbudget. Formost spricht lieber vom Gebrauch und wirklich gerechtfertigten Vertrauen und prüft seine Hersteller intensiv. Sollten Sie unser Siegel "gute Ware" bei einem Produkt finden, handelt es sich um ein Markenprodukt nach unserem Geschmack.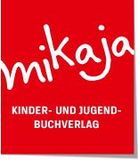 Ein Verlag für ein Buch zum Film!
Aber was für ein Buch!
Was für ein Film!
Einer der schönsten Zeichentrickfilme aller Zeiten, zum ersten Mal als liebevolles Buch auf deutsch herauszubringen, war uns Grund genug den kleinen Verlag in der Nähe von Dresden genauer anzusehen.
Kein Kind sollte aufwachsen, ohne diesen Film zu kennen und gern auch ein paar Kinder mit dem Buch zum Film.
Der Mikaja Kinder- und Jugendbuchverlag hat russischen Wurzeln.
Mit anspruchsvoller Kinder- und Jugendliteratur verlegen sie liebevolle Bücher, die unterhaltend sind und Erinnerungen anregen.
Stets bemüht den kleinen Lesern ein Lächeln zu entlocken, haben sie auch die großen im Visier.

Mikaja ist ein junger Verlag, der sich im April 2012 in Weinböhla, in der Nähe von Dresden, gegründet hat. Die Gründer sind geboren und aufgewachsen in der ehemaligen Sowjetunion und nun in Deutschland zu Hause.
Sie wollen sie mit ihren Büchern die Helden ihrer Kindheit und Jugend zu neuem Leben erwecken und selbst mit jungen Talenten neue Helden erschaffen.

Leichte kinderfreundliche Illustrationen mit östlichem Esprit

Igelchen im Nebel als Buch

Der Verlag als kultureller Vermittler zwischen zwei Sprachen
We believe that a truly good product is inherently beautiful and useful. This kind of beauty does not happen by accident though! At Formost we do not only find good products for you but we test them and tell the stories of the people behind these products. This way you experience a story while receiving something which shall last for generations and accumulate some nice stories itself.