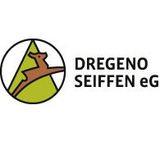 Every variety of Ore Mountain wood comes from one source.
The cooperative of woodturners, sculptors, wood and toy manufacturers - DREGENO for short - unites about 150 craftsmen's workshops, mainly in and around the toy village of Seiffen in the Ore Mountains. 

Since the founding of the cooperative in 1919, the aim has been to care for and preserve the unique variety that makes the Ore Mountains craftsmanship so special. The wealth of ideas and the individual handicraft techniques of the numerous master craftsmen have also formed an extensive and varied assortment within each product group.

DREGENO offers around 9,000 articles in Seiffen and on the international market - from Christmas pyramids and candle arches in all sizes to Räuchermännchen, nutcrackers and lovingly designed miniatures.
Brands with a long tradition can be found next to young designers, label and manufacturer names that you may never have noticed in the design sector. In today's world of products, a brand represents more or less justified consumer confidence in proportion to marketing budgets. Formost prefers to talk about use and a truly justified trust, and we test our manufacturers thoroughly. If you find a "Gute Ware" seal on a product, it is a branded product to our tastes.