Marken mit langer Tradition finden Sie neben jungen Designerlabeln und Herstellern die Sie vielleicht noch nie im Designbereich wahrgenommen haben. In der heutigen Warenwelt steht eine Marke für mehr oder weniger gerechtfertigtes Vertrauen der Verbraucher in Proportion zum Marketingbudget. Formost spricht lieber vom Gebrauch und wirklich gerechtfertigten Vertrauen und prüft seine Hersteller intensiv. Sollten Sie unser Siegel "gute Ware" bei einem Produkt finden, handelt es sich um ein Markenprodukt nach unserem Geschmack.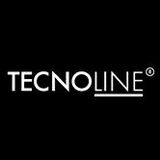 Dass TECNOLINE jetzt die einzig rechtlich legitimierten Originale in herausragender Qualität fertigt, macht aus den Türklinken äußerst wertbeständige Alltagsbegleiter. 
Mit Walter Gropius und Wilhelm Wagenfeld verbindet sich der Kern unserer Formost-Idee. Die Vielfalt der Beschläge, nach den Originalentwürfen der beiden großartigen Designer, entspricht allen Anforderungen im Haus der Gegenwart und nicht wenige unserer Kunden verwirklichen ihre Wunschtürdrückerbestückung in feierlichen Etappen. 
Bereits in den 80er Jahren startete TECNOLINE (damals als Abteilung der Firma TECNOLUMEN) die Produktion der weltweit ersten Neuauflage der Türdrücker von Wilhelm Wagenfeld und Walter Gropius. Bis heute ist TECNOLINE der einzige Hersteller, der besagte Modelle auch unter den Namen der Designer vertreiben darf, stellt also somit die Originale her. Als hanseatisches Familienunternehmen in
2. Generation liegt bei TECNOLINE besonderen Wert auf Qualität und Zuverlässigkeit. Die massiven Messingbeschläge werden ausschließlich in Deutschland gefertigt und weiterverarbeitet.
We believe that a truly good product is inherently beautiful and useful. This kind of beauty does not happen by accident though! At Formost we do not only find good products for you but we test them and tell the stories of the people behind these products. This way you experience a story while receiving something which shall last for generations and accumulate some nice stories itself.