Designers once called themselves creators and later form-creators.
Since really beautiful things do not happen by chance and manufacturers and designers often achieve extraordinary things, Formost tells stories about the people behind the products and how they are made. The designer, who considers short-term fashion updates to be his core competence, does not appear in the Formost.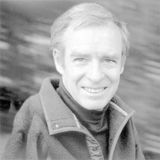 Er gilt als einer der wichtigsten Vertreter der konkreten Kunst, die seit den 1970er Jahren die Grundlage seines künstlerischen Schaffens bildet. Seine Arbeiten setzen sich stets aus Proportionen und Teilungen zusammen, die im Goldenen Schnitt zueinander stehen.