Designers once called themselves creators and later form-creators.
Since really beautiful things do not happen by chance and manufacturers and designers often achieve extraordinary things, Formost tells stories about the people behind the products and how they are made. The designer, who considers short-term fashion updates to be his core competence, does not appear in the Formost.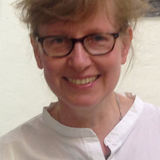 Eine Freundin des Hauses.

Anja Teske studierte Fotografie bei Heinrich Riebesehl in Hannover und an der Slade School of Fine Arts in London. Ihre Arbeiten handeln von Personen und Orten oder Räumen und deren inneren und äußeren Zuständen.

Anja Teske erhielt Auszeichnungen und Stipendien wie z. B.: Stipendium Schloss Balmoral, Stipendium Schloss Plüschow, Nachwuchskünstlerpreis Niedersachsen, Jean Spencer Award (London), Förderung vom Berliner Senat. Sie stellt regelmäßig im In- und Ausland aus.