Designer nannten sich mal Gestalter und später Formgestalter.
Da wirkliche schöne Dinge nicht zufällig entstehen und oft Hersteller und Designer Außerordentliches leisten, erzählt Formost von den Menschen hinter den Produkten. Der Designer, der ein kurzfristiges Modeupdate zur besseren Verkäuflichkeit als seine Kernkompetenz empfindet, kommt bei Formost dafür nicht vor.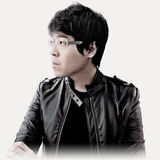 Tägliche benutzte Dinge als funktionale Skulpturen gestalten

Poetic Lab ist eine Designstudio aus London, das von dem Taiwaner Designer Hanhsi Chen gegründet wurde nachdem er das Rayal Collage of Art in London absolviert hatte. Seiner Ansicht nach ist Design Poesie der Ruhe, das durch Geist und Gründe erschaffen wird.  Das Studio wurde mit dem Design Report Award im Rahmen des Salone Satellite Awards in 2013 mit dem 3. Platz beehrt. ELLE decoration China kürte den jungen Design zum Nachwuchstalent 2013 und 2015 wurde er als Rising Asian Talent auf der Maison & Objet gewählt.
2014 kuratiert das Studio sein eigenes Label "Beyond Object" im Glauben, dass täglich benutzte Dinge als funktionale Skulpturen gestaltet werden erschaffen werden können.
German Association of Craftsmen
We believe that a truly good product is inherently beautiful and useful. This kind of beauty does not happen by accident though! At Formost we do not only find good products for you but we test them and tell the stories of the people behind these products. This way you experience a story while receiving something which shall last for generations and accumulate some nice stories itself.