Designer nannten sich mal Gestalter und später Formgestalter.
Da wirkliche schöne Dinge nicht zufällig entstehen und oft Hersteller und Designer Außerordentliches leisten, erzählt Formost von den Menschen hinter den Produkten. Der Designer, der ein kurzfristiges Modeupdate zur besseren Verkäuflichkeit als seine Kernkompetenz empfindet, kommt bei Formost dafür nicht vor.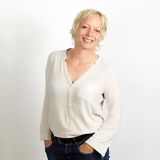 Langlebige Produkte, welche in Würde altern und von gemeinsam Erlebtem erzählen.
Hochwertige Materialien, formschönes Design und durchdachte Funktionen von Produkten stiften Identifikation, bereichern unseren Alltag und entlasten die Umwelt. Julia Kissel sind nachhaltige Produktionsweisen und ein bewusstes Konsumverhalten wichtig.

Julia Kissel wurde in Tübingen geboren und studierte "Produktdesign" an der Hochschule für Gestaltung in Offenbach am Main. Ihre Auslandsaufenthalte in den Niederlanden, Indien und der Schweiz haben sie stark geprägt. In Indien recherchierte sie mehrere Monate zu traditionellem Handwerk in Gujarat und Kerala für eine Datenbank des "National Institut of Design". Nach dem Studium ging Julia Kissel nach Berlin und arbeitet dort für bekannte Berliner Museen, Institutionen und Firmen. Parallel unterrichtete sie einige Jahre an der Bauhaus Universität in Weimar. Sie lebt mit ihrer Familie in Berlin und arbeitet freiberuflich als Ausstellungs- und Produktdesignerin. Ihre Produkte wurden bereits mit verschiedenen Designpreisen ausgezeichnet und sind weltweit bei vielen Geschäften und Museumsshops im Sortiment.

Bei Formost sind die Kindergeldbeutel erhältlich, die kindgerecht gestalteten, formschönen und hochwertig gefertigten Produkte weckten bei uns sofort Erinnerungen an die eigene Kindheit.
German Association of Craftsmen
We believe that a truly good product is inherently beautiful and useful. This kind of beauty does not happen by accident though! At Formost we do not only find good products for you but we test them and tell the stories of the people behind these products. This way you experience a story while receiving something which shall last for generations and accumulate some nice stories itself.