Designers once called themselves creators and later form-creators.
Since really beautiful things do not happen by chance and manufacturers and designers often achieve extraordinary things, Formost tells stories about the people behind the products and how they are made. The designer, who considers short-term fashion updates to be his core competence, does not appear in the Formost.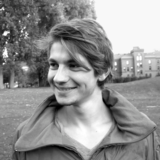 Junge Ansätze wie seine, geben altbekannten Dingen eine frische Form.

"Sitzen. Sitzen tut jeder, jeden Tag, stundenlang. Aber was macht Sitzen überhaupt aus? Wir freuen uns über ergonomische Sitzpolster, designte Kunststoffgebilde und Relaxmöbel. Doch der archaischen Tätigkeit des Sitzens huldigt am Besten ein Sitzmöbel, welches natürlich und klar ist. So strukturiert, in ein klares, geometrisches Äußeres und ein organisches, bewegliches Inneres bringt der Hedgehock Einklang zwischen Dynamik und Statik. Beim Sitzen wird Ergonomie durch Beweglichkeit erreicht und lässt den eigenen Körper seinen Untergrund formen. Nicht durch Kissen, sondern Naturholz – denn auch Holz kann weich sein."
German Association of Craftsmen
We believe that a truly good product is inherently beautiful and useful. This kind of beauty does not happen by accident though! At Formost we do not only find good products for you but we test them and tell the stories of the people behind these products. This way you experience a story while receiving something which shall last for generations and accumulate some nice stories itself.