Designers once called themselves creators and later form-creators.
Since really beautiful things do not happen by chance and manufacturers and designers often achieve extraordinary things, Formost tells stories about the people behind the products and how they are made. The designer, who considers short-term fashion updates to be his core competence, does not appear in the Formost.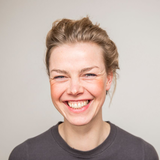 "PLATTENBAU versteht sich zum einen als eine Hommage an das Raumkonzept des jungen Bauhauses, so wie es auch von der de Stijl Bewegung vertreten wurde"

Julia Heinemann,
​​​​​​​Inhaberin

Julia Heinemann, 1980 in Erfurt geboren, ist Architektin, Künstlerin und Pädagogin.
Seit 2017 gehört sie dem Team der Fakultät Architektur und Urbanistik der Bauhaus Universität Weimar an, wo sie als wissenschaftliche Mitarbeiterin an den Lehrstühlen Bauformenlehre und Darstellungsmethodik lehrt und forscht. Außerdem ist sie als Architektin, freie Künstlerin und Pädagogin tätig.


Neben ihrer gestalterischen Tätigkeit, liegt ihr Schwerpunkt auf der Vermittlung von einem grundlegenden Architektur- und Raumverständnis, das sowohl den Gestalter als auch den Nutzer befähigt seine eigene Meinung zum um- und bebauten Raum zu bilden, sowie gestalterisch sinnvoll auf die gebaute Umwelt einzuwirken. Denn sowohl Architekt als auch Nichtarchitekt sind jeweils auf ein Grundverständnis des Gegenübers angewiesen.


Der Erfahrungsschatz aus ihren drei Berufsfeldern fließt in den von ihr entwickelten Bausatz namens PLATTENBAU ein. Dieses geometrische Designobjekt ist zugleich Lehr-und Lernmittel, das jahrgangs- und fächerübergreifend bei Vermittlungsprozessen Verwendung findet. Diesem liegt ein umfassendes pädagogisches Konzept zu Grunde. Ziel ist es, spielerisch die ästhetische Wahrnehmung, das räumliche Vorstellungsvermögen, aber auch Abstraktionsvermögen und das Denken in komplexen Strukturen über die begreifbare Veranschaulichung zu entwickeln und zu schulen.




Plattenbau Designers Open in Leipzig am Stand bei Julia Heinemann