Brands with a long tradition can be found next to young designers, label and manufacturer names that you may never have noticed in the design sector. In today's world of products, a brand represents more or less justified consumer confidence in proportion to marketing budgets. Formost prefers to talk about use and a truly justified trust, and we test our manufacturers thoroughly. If you find a "Gute Ware" seal on a product, it is a branded product to our tastes.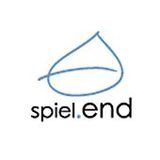 Spiel.End und der gute Freund dahinter hat diese kleinen Klassiker wieder aufgelegt und wir freuen uns, Ihnen ein Geschenk für den Briefumschlag empfehlen zu können.

Es ist bei SPIEL.END durchaus Programm, dass dieser Anfang einen (seltenen) Designklassiker fokussiert, der weniger durch einen exklusiven Preis als einen besonderen Spielwert auffällt.
Ein Geschenk, das sich sogar als Brief verschicken lässt, eine Seltenheit.
Da die gut gestaltete Handpuppe am Markt fast verschwunden ist, kombinieren bei uns im Laden Kunden gern ein Tier mit einem passenden Kinderbuch.
Dass es für unsere Kleinen ein Unterschied ist, ob die Eltern oder der Fuchs persönlich die Geschichte vorliest, kann so eine gute Erfahrung werden. Wie zeitlos Handpuppen und Puppentheater sind, habe ich erst im Spiel erlebt.
read more