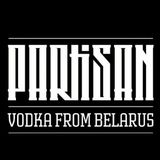 Wenn wir mit Formost Lebensmittel präsentieren, werden wir unsere Auswahl nie nur vom Verpackungsdesign abhängig machen.

Wenn aber Inhalt und gestalterischer Auftritt eines Produkts uns überzeugen, können wir es empfehlen. So werden "unserem" Vodka hier bald einige besondere Produkte folgen, bei denen gutes Verpackungsdesign einen außergewöhnlichen Inhalt begleitet.

Am Anfang waren es zwei junge Männer aus Erfurt, mit der waghalsigen Idee einen Vodka von besonderer Qualität, nach Deutschland zu bringen. Es war ein langer Weg bis zur Brennerei nach Weißrussland und zurück an den heimischen Küchentisch. Mit Herzblut und Kampfgeist haben Sascha Hagemann und Sebastian Lück diesen langen Weg beschritten, um Ihre Überzeugung zu verwirklichen.

Brands with a long tradition can be found next to young designers, label and manufacturer names that you may never have noticed in the design sector. In today's world of products, a brand represents more or less justified consumer confidence in proportion to marketing budgets. Formost prefers to talk about use and a truly justified trust, and we test our manufacturers thoroughly. If you find a "Gute Ware" seal on a product, it is a branded product to our tastes.