Brands with a long tradition can be found next to young designers, label and manufacturer names that you may never have noticed in the design sector. In today's world of products, a brand represents more or less justified consumer confidence in proportion to marketing budgets. Formost prefers to talk about use and a truly justified trust, and we test our manufacturers thoroughly. If you find a "Gute Ware" seal on a product, it is a branded product to our tastes.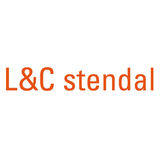 Once the largest tubular steel furniture manufacturer in Europe and today one of the most traditional manufacturering companies in Germany.

Messestand auf der Orgatec

"Comeback" in der Kunsthochschule Weißensee

Die Möbel werden zum Großteil per Hand produziert.

Loungeensemble "Mood" imit Bauhaus-Anmutung