Marken mit langer Tradition finden Sie neben jungen Designerlabeln und Herstellern die Sie vielleicht noch nie im Designbereich wahrgenommen haben. In der heutigen Warenwelt steht eine Marke für mehr oder weniger gerechtfertigtes Vertrauen der Verbraucher in Proportion zum Marketingbudget. Formost spricht lieber vom Gebrauch und wirklich gerechtfertigten Vertrauen und prüft seine Hersteller intensiv. Sollten Sie unser Siegel "gute Ware" bei einem Produkt finden, handelt es sich um ein Markenprodukt nach unserem Geschmack.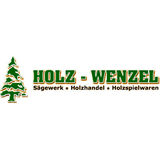 Geht es einfacher, geht es besser? Das sind die Produkte, für die es eine Freude ist, sich zu engagieren.

Ich hatte genau diesen Roller als Kind. Meine Kinder haben ihn ausgiebig getestet und eine Designvariante stand als Großelterngeschenk alternativ zur Verfügung.
Statt nostalgischer und günstigster Vertreter seiner Art, entpuppte sich Wenzels Roller vor allem als bevorzugte Wahl der Kinder und platzsparender Begleiter auf Reisen.

Funktionalität und Verarbeitungsqualität wurden bald auch als Schönheit wahrgenommen und man begann sich zu wünschen, dieses Designkonzept würde sich auch in die Fahrzeuge für Erwachsene übertragen lassen.
Quer durch die Wohnung, bei Wind und Wetter um den Block oder jede Menge Spaß – mit den beliebten Holzspielwaren aus Friedebach garantiert kein Problem!
Seit über 100 Jahren werden hier robuste Produkte hergestellt, die Kinderherzen schneller schlagen lassen. Inzwischen gelten die Dreiräder, Roller und Puppenwagen als echte Klassiker, die seit 50 Jahren unverändert produziert werden – da bekommen selbst Erwachsene leuchtende Augen.
Bernd Wenzel schöpft aus dem Wissen seiner Familie und führt das Unternehmen seit 1993.
Übrigens: Durch eigenen Holzeinschnitt und Trocknung hat Holz-Wenzel in den vergangenen Jahren alle Produktionsschritte an einem Standort konzentrieren und die Produktpalette vergrößern können.



Lernlaufroller "Easy Rider"
We believe that a truly good product is inherently beautiful and useful. This kind of beauty does not happen by accident though! At Formost we do not only find good products for you but we test them and tell the stories of the people behind these products. This way you experience a story while receiving something which shall last for generations and accumulate some nice stories itself.