Marken mit langer Tradition finden Sie neben jungen Designerlabeln und Herstellern die Sie vielleicht noch nie im Designbereich wahrgenommen haben. In der heutigen Warenwelt steht eine Marke für mehr oder weniger gerechtfertigtes Vertrauen der Verbraucher in Proportion zum Marketingbudget. Formost spricht lieber vom Gebrauch und wirklich gerechtfertigten Vertrauen und prüft seine Hersteller intensiv. Sollten Sie unser Siegel "gute Ware" bei einem Produkt finden, handelt es sich um ein Markenprodukt nach unserem Geschmack.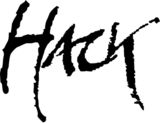 Seine ersten Gehversuche ins Lederhandwerk unternahm Christoph Hack auf der Nähmaschine seines Großvaters, einem gelernten Sattlermeister: "Ich wollte das einfach mal ausprobieren."

Begleiten Sie Christoph Hack und sein Team bei der Herstellung einer Lederhose. Ein Blick hinter die Kulissen der Ledermanufaktur.
Den Film haben produziert: Ulrich Naber und Jürgen Naber.

Lederware Hack ist im Belgischen Viertel Kölns zuhause: das Atelier in der Antwerpener, das Ladenlokal in der Maastrichter Straße. Hier versuchen sie Tag für Tag, noch bessere Lederprodukte herzustellen.

Die Seele des Geschäfts ist und bleibt die Einzelanfertigung. Solche Termine nimmt Christoph Hack grundsätzlich persönlich wahr. Doch auch sonst werden Sie im Laden, im Atelier oder am Telefon immer jemanden finden, der sich mit unserer Arbeit wirklich auskennt. Und Sie entsprechend fundiert beraten kann.

read more

Christoph Hack, Inhaber von Hack Lederware

Das Atelier und die Produktion in der Antwerpener Str. 14 in Köln

Unterwegs im belgischen Viertel

Maßgerechte Anpassung der Kleidung wird vor Ort gemacht.
We believe that a truly good product is inherently beautiful and useful. This kind of beauty does not happen by accident though! At Formost we do not only find good products for you but we test them and tell the stories of the people behind these products. This way you experience a story while receiving something which shall last for generations and accumulate some nice stories itself.