Marken mit langer Tradition finden Sie neben jungen Designerlabeln und Herstellern die Sie vielleicht noch nie im Designbereich wahrgenommen haben. In der heutigen Warenwelt steht eine Marke für mehr oder weniger gerechtfertigtes Vertrauen der Verbraucher in Proportion zum Marketingbudget. Formost spricht lieber vom Gebrauch und wirklich gerechtfertigten Vertrauen und prüft seine Hersteller intensiv. Sollten Sie unser Siegel "gute Ware" bei einem Produkt finden, handelt es sich um ein Markenprodukt nach unserem Geschmack.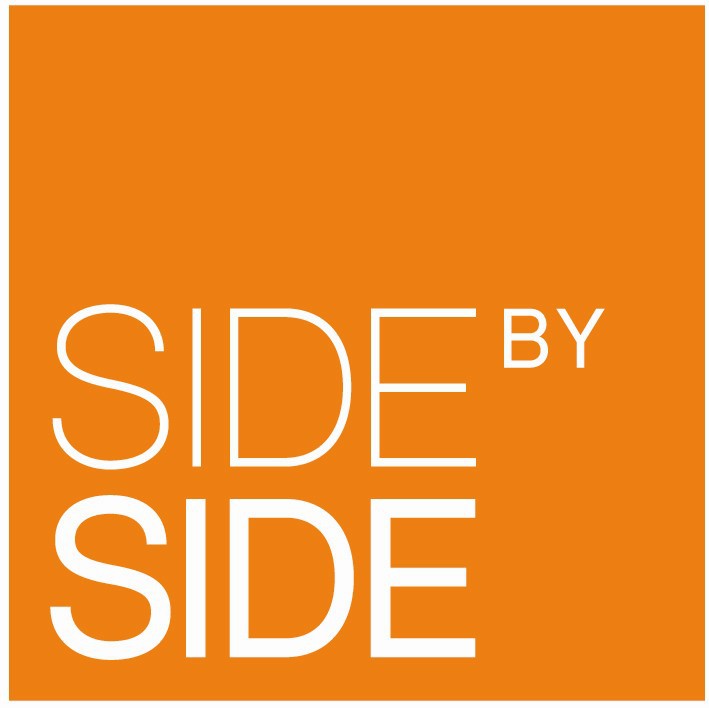 Schlichte Funktionalität und gutes Design. Das sind meist die ersten Eindrücke, wenn man ein Produkt von side by side in Händen hält.

Neue Ideen, schönes Holz, fein verarbeitet, geschliffen oder geölt. Erst das Zusammenspiel aus Design und Verarbeitung lässt einen Gegenstand gut werden.
Produkte von side by side findet man heute in vielen Haushalten in der ganzen Welt. Ob in Japan, Sidney oder in Hamburg. Überall freuen sich Menschen über eine besondere Idee, die auch weiterhin eines immer sein wird: Schön anders.

side by side ist eine Designkollektion, die die Caritas Wendelstein Werkstätten 2001 in Zusammenarbeit mit der Projektleiterin Sabine Meyer, der Grafikagentur factor product und mehr als 15 freien Designern entwickelt haben. Produktentwicklung, Marketing & Vertrieb und das Versandlager sind in Raubling, im bayerischen Voralpenland. In den Wendelstein Werkstätten arbeiten im Werk Raubling über 120 behinderte Mitarbeiter in verschiedenen Bereichen, 80 davon in der sehr gut ausgestatteten Schreinerei.

Aus ökologischen Gründen werden in erster Linie heimische Hölzer verwendet, die Oberflächen bleiben naturbelassen oder werden mit umweltverträglichen Ölen, Wachsen oder Lacken behandelt. Die Produktion erfolgt zu einem großen Anteil in Handarbeit in eigenen und weiteren Werkstätten für Menschen mit Behinderung. Neben der Designlinie side by side stellt die Schreinerei seit über 30 Jahren hochwertiges Holzspielzeug her.

We believe that a truly good product is inherently beautiful and useful. This kind of beauty does not happen by accident though! At Formost we do not only find good products for you but we test them and tell the stories of the people behind these products. This way you experience a story while receiving something which shall last for generations and accumulate some nice stories itself.