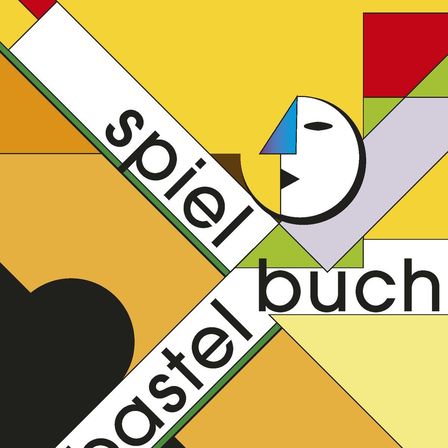 bauhaus Spiel- und Bastelbuch
Immediately available, only a few items available
zzgl. Versand
(ab 100 Euro Gesamtwert in Deutschland versandkostenfrei)
3 % Skonto bei Vorkasse (per Banküberweisung) : 15.52 €
Sie sparen 0.48 €
zzgl. Versand
(ab 100 Euro Gesamtwert in Deutschland versandkostenfrei)
3 % Skonto bei Vorkasse (per Banküberweisung) : 14.78 €
Sie sparen 0.46 €
Achtung! Diese Ware ist eine Sonderanfertigung und vom Umtausch ausgeschlossen!
* Achtung! Diese Ware ist derzeit vergriffen!
Diese Ware kann nicht in unserem Onlineshop erworben werden. Bei Interesse kontaktieren Sie uns gerne.
Alfred Meurer, Francesco M. Vizzarri
bauhaus Spiel- und Bastelbuch
Themen: Bauhaus Kunstpädagogik

Sie bauten Häuser und Möbel, töpferten Geschirr, webten Teppiche und malten - doch wer waren die "Bauhaus-Meister"? Und was ist eigentlich dieses "Bauhaus"? Ganz einfach: Mit ein bisschen Lesen und viel Spaß beim Malen, Basteln und Spielen findest du es selbst heraus – und wirst selbst ein kleiner Bauhaus-Meister! Für Kinder ab 8 Jahren.
| | |
| --- | --- |
| Dimensions | 21×29,7 cm |
| Content | 40 Seiten Durchgehend farbig illustriert |
| Year of creation | 1. Auflage 2018 |
We believe that a truly good product is inherently beautiful and useful. This kind of beauty does not happen by accident though! At Formost we do not only find good products for you but we test them and tell the stories of the people behind these products. This way you experience a story while receiving something which shall last for generations and accumulate some nice stories itself.