Designer nannten sich mal Gestalter und später Formgestalter.
Da wirkliche schöne Dinge nicht zufällig entstehen und oft Hersteller und Designer Außerordentliches leisten, erzählt Formost von den Menschen hinter den Produkten. Der Designer, der ein kurzfristiges Modeupdate zur besseren Verkäuflichkeit als seine Kernkompetenz empfindet, kommt bei Formost dafür nicht vor.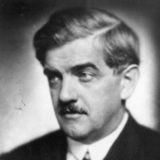 Prutscher war ein vielbeschäftigter Architekt und führender Kunstgewerbetreibender Wiens am Anfang des 20. Jahrhunderts. Er gestaltete für die Wiener Werkstätte.
Als Sohn eines Tischlermeisters studierte er nach einer Lehre bei seinem Vater und einer Studienreise nach Paris und London 1897–1901 an der Kunstgewerbeschule, wo er Schüler von Franz Matsch und Josef Hoffmann war.
Gleich darauf wurde er Lehrer und kurze Zeit später Professor an der Wiener Kunstgewerbeschule. Er war Mitarbeiter der Wiener Werkstätte und gestaltete für die Kunstschau 1908 in Wien einen eigenen Raum.
1939 wurde Otto Prutscher zwangspensioniert, weil er sich von seiner Ehefrau, die jüdischer Herkunft war, nicht trennen wollte. Das Ehepaar konnte aber während der Kriegszeit unbehelligt in Wien überleben.
1947 erhielt er den Österreichischen Staatspreis für Architektur.

Musterentwurf "Vineta" für Backhausen

Ein Glaskelch von Prutscher im Stil der Wiener Secession und produziert von der berühmten Glasmanufaktur Meyr's Neffe

Aufbewahrungsstand aus den Wiener Werkstätten
German Association of Craftsmen
We believe that a truly good product is inherently beautiful and useful. This kind of beauty does not happen by accident though! At Formost we do not only find good products for you but we test them and tell the stories of the people behind these products. This way you experience a story while receiving something which shall last for generations and accumulate some nice stories itself.