Designers once called themselves creators and later form-creators.
Since really beautiful things do not happen by chance and manufacturers and designers often achieve extraordinary things, Formost tells stories about the people behind the products and how they are made. The designer, who considers short-term fashion updates to be his core competence, does not appear in the Formost.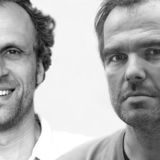 In der Musik häufig, doch unter Designern eher ungewöhnlich: ein Duo, was seit Kindertagen  mit gleichen Interessen groß wird .