Designer nannten sich mal Gestalter und später Formgestalter.
Da wirkliche schöne Dinge nicht zufällig entstehen und oft Hersteller und Designer Außerordentliches leisten, erzählt Formost von den Menschen hinter den Produkten. Der Designer, der ein kurzfristiges Modeupdate zur besseren Verkäuflichkeit als seine Kernkompetenz empfindet, kommt bei Formost dafür nicht vor.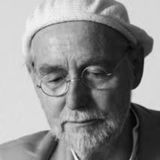 Designer und Multitalent mit berühmten Designspielklassikern für Naef Swiss.
Als zeitgenössischer Ideenschmied bei Naef, vereint Peer Clahsen kompakte Schönheit mit mannigfaltiger Spielweise. Seine Objekte bestechen durch Klarheit und gehören zu den Spielen, die Sie lebenslang erstaunen lassen.
Peer Clahsen wird 1938 geboren. Nach seiner Lehre als Handwerker entschließt er sich zu einem Kunststudium. Seit 1967 entwirft er eine Vielzahl von Holzspielzeugen, die für ihr BAUHAUS Design bekannt sind und mittlerweile schon zu Klassikern geworden sind. Sie erfreuen sowohl Kinder als auch Erwachsene.
Peer Clahsen lebt und arbeitet als freischaffender Künstler, Kunstpädagoge, Lyriker und Performance-Interpret im südlichen Schwarzwald.
German Association of Craftsmen
We believe that a truly good product is inherently beautiful and useful. This kind of beauty does not happen by accident though! At Formost we do not only find good products for you but we test them and tell the stories of the people behind these products. This way you experience a story while receiving something which shall last for generations and accumulate some nice stories itself.