Marken mit langer Tradition finden Sie neben jungen Designerlabeln und Herstellern die Sie vielleicht noch nie im Designbereich wahrgenommen haben. In der heutigen Warenwelt steht eine Marke für mehr oder weniger gerechtfertigtes Vertrauen der Verbraucher in Proportion zum Marketingbudget. Formost spricht lieber vom Gebrauch und wirklich gerechtfertigten Vertrauen und prüft seine Hersteller intensiv. Sollten Sie unser Siegel "gute Ware" bei einem Produkt finden, handelt es sich um ein Markenprodukt nach unserem Geschmack.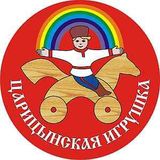 2009 von George Kolos gegründet, produziert "ZARTOY", exklusivste Holzspielzeuge.
 Das Unternehmen schöpft seine Inspiration aus der russischen Volkstraditionen.

Als wir über Mitya Karshak auf die ersten Kleinkindrasseln von Zartoy aufmerksam wurden, konnten wir es fast nicht glauben. So etwas hätten wir gern irgendwo im alten Europa gefunden, aber hier ist diese Qualität eher auf dem Rückzug.
Als wir dann die Gedanken von George Kolos zu seinen kleinen Rasseln lasen, war jegliches Vorurteil sofort gebrochen und restlose Begeisterung begleitet seitdem unsere Zusammenarbeit.

Dass Formost heute Zartoy exklusiv in Europa vertreibt, ist Ergebnis dieser Zusammenarbeit, obwohl es zunehmend schwerer wird, bei dem Erfolg der kleinen Manufaktur in Russland,Bestellungen für Europa abzuluchsen.

Entstanden ist eine wunderbare Kollektion aus Rasseln, rollenden Spielzeugen und Baukästen. Sie nehmen russische Traditionen auf und reflektieren zugleich eine internationale Spielzeugkultur. Spielzeuge von Zartoy bestechen durch hohe Qualität, Langlebigkeit und Ergonomie.


"Zarizynskaja igruschka" ist Mitglied der NAIR, der Nationalen Assoziation der Spielzeugproduzenten Russlands. 
Die Firma entwickelt sich aktiv und erfreut immer mehr Kinder und Erwachsene mit ihrem Spielzeug.
Zartoy ist Sieger des internationalen Wettbewerbs "100 beste Waren Russlands".

Greifspielzeug für Kleinkinder

Schöner kann das Lesenlernen nicht sein

Nicht nur Papa Carlo versucht sich an der Buratinofigur
We believe that a truly good product is inherently beautiful and useful. This kind of beauty does not happen by accident though! At Formost we do not only find good products for you but we test them and tell the stories of the people behind these products. This way you experience a story while receiving something which shall last for generations and accumulate some nice stories itself.