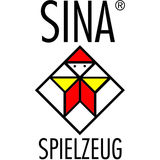 "Play is not a gimmick, it has deep seriousness and deep meaning" (Barbera Seidler).

Ganzheitliches Verstehen durch zweitseite Spieldimension

Pyrom in Rot von Fred Voss

Dr. Lore Thier Schroeter, Beraterin für Fröbel Spielzeug
Brands with a long tradition can be found next to young designers, label and manufacturer names that you may never have noticed in the design sector. In today's world of products, a brand represents more or less justified consumer confidence in proportion to marketing budgets. Formost prefers to talk about use and a truly justified trust, and we test our manufacturers thoroughly. If you find a "Gute Ware" seal on a product, it is a branded product to our tastes.