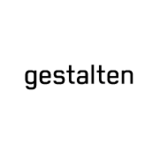 Nichts beflügelt und fördert die Vorstellungskraft von Kindern so wie ein Buch. Aus dieser Überzeugung wurde ein Kinderbuchprogramm für Kleine Gestalten gegründet.

Gut gemachte Kinderbücher helfen Kindern aufzuwachsen und die Welt zu begreifen. Durch sie lernen Kinder viel über das Leben und stellen sich vor, wie sie selbst handeln würden. Bücher machen schlau, tapfer, mitfühlend und neugierig.

Es gibt bereits wahrlich tolle Kinderbücher. Allerdings gibt es auch immer neue und überraschend andere Geschichten, die es wert sind, erzählt zu werden, sowie junge, talentierte Illustratoren, Gestalter und Geschichtenerzähler, die zu den Kleinen Gestalten angeregt haben.

Sie möchten die kindliche Fantasie mit den visuellen Ideen heutiger Illustration verbinden – in Büchern, die weit mehr sind als die Summe von Text und Bild. Ob poetische Bildergeschichte, zeitgemäß illustriertes Märchen oder originelles Sachbuch.

Die KLEINEN GESTALTEN sind ein Teil des 1995 gegründeten Verlages GESTALTEN, der der mittlerweile über 500 Publikationen über Design, Illustration und Architektur in seinem Programm hat.

Brands with a long tradition can be found next to young designers, label and manufacturer names that you may never have noticed in the design sector. In today's world of products, a brand represents more or less justified consumer confidence in proportion to marketing budgets. Formost prefers to talk about use and a truly justified trust, and we test our manufacturers thoroughly. If you find a "Gute Ware" seal on a product, it is a branded product to our tastes.