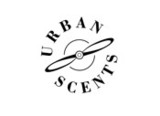 Kunst der Düfte - Eine Reise zu Ihren Sinnen
Der Hauch eines Duftes kann eine komplett ungekannte neue Welt eröffnen oder auch lange vergessene Erinnerungen heraufbeschwören. Urban Scents ist Duftkomposition, die jenseits von industriellen Düften wie die Kunst eines Virtuosen gänzlich ungeahnte Gefühle hervorlockt. Jeder Duft entfaltet seine Essenz, um von unbekannten Zutaten oder fernen Orten zu erzählen. Jeder Duft ist so individuell, so dass jeder von uns seine eigene Wahrnehmung, sein eigenes Erleben hat. Und genau das ist die Kunst, die hinter diesen Düften steht und die auch kennzeichnend für das formvollendete Parfümmacher-Handwerk von Urban Scents auf Weltklasseniveau ist.
Brands with a long tradition can be found next to young designers, label and manufacturer names that you may never have noticed in the design sector. In today's world of products, a brand represents more or less justified consumer confidence in proportion to marketing budgets. Formost prefers to talk about use and a truly justified trust, and we test our manufacturers thoroughly. If you find a "Gute Ware" seal on a product, it is a branded product to our tastes.