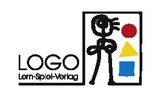 Ob Kinder erst am Anfang ihres Lernprozesses stehen oder ob sie schon vielfältige Erfahrungen gesammelt haben, das Nikitin-Material ist ein ideales Training für Jung und Alt.

Der Logo Verlag steht für das Umfeld und die Grundlagen des Lernens. Mit der gesamten Produktvielfalt bedienen sie nicht nur die Bildungsbereiche, sondern fördern die Wahrnehmung und Sinneserfahrung, Konzentration und Kreativität, Aufmerksamkeit und Ausdauer, Sprachförderung und soziale Kompetenz sowie das Erkennen von Struktur und Raumlage.
Alle Materialien werden zu Hause, in Kindergärten und Vorschulen, in Schulen und im Therapiebereich erfolgreich eingesetzt. 

Brands with a long tradition can be found next to young designers, label and manufacturer names that you may never have noticed in the design sector. In today's world of products, a brand represents more or less justified consumer confidence in proportion to marketing budgets. Formost prefers to talk about use and a truly justified trust, and we test our manufacturers thoroughly. If you find a "Gute Ware" seal on a product, it is a branded product to our tastes.