Marken mit langer Tradition finden Sie neben jungen Designerlabeln und Herstellern die Sie vielleicht noch nie im Designbereich wahrgenommen haben. In der heutigen Warenwelt steht eine Marke für mehr oder weniger gerechtfertigtes Vertrauen der Verbraucher in Proportion zum Marketingbudget. Formost spricht lieber vom Gebrauch und wirklich gerechtfertigten Vertrauen und prüft seine Hersteller intensiv. Sollten Sie unser Siegel "gute Ware" bei einem Produkt finden, handelt es sich um ein Markenprodukt nach unserem Geschmack.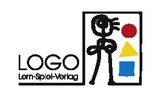 Ob Kinder erst am Anfang ihres Lernprozesses stehen oder ob sie schon vielfältige Erfahrungen gesammelt haben, das Nikitin-Material ist ein ideales Training für Jung und Alt.

Der Logo Verlag steht für das Umfeld und die Grundlagen des Lernens. Mit der gesamten Produktvielfalt bedienen sie nicht nur die Bildungsbereiche, sondern fördern die Wahrnehmung und Sinneserfahrung, Konzentration und Kreativität, Aufmerksamkeit und Ausdauer, Sprachförderung und soziale Kompetenz sowie das Erkennen von Struktur und Raumlage.
Alle Materialien werden zu Hause, in Kindergärten und Vorschulen, in Schulen und im Therapiebereich erfolgreich eingesetzt. 

We believe that a truly good product is inherently beautiful and useful. This kind of beauty does not happen by accident though! At Formost we do not only find good products for you but we test them and tell the stories of the people behind these products. This way you experience a story while receiving something which shall last for generations and accumulate some nice stories itself.