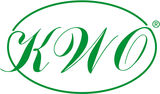 Traditionshersteller aus dem Erzgebirge mit Designeinflüssen
Mit der Stadt Olbernhau beginnt der osterzgebirgische Raum und mit ihm der Bereich der Spielwarenherstellung und kunsthandwerklichen Holzverarbeitung. Das Gebiet um Olbernhau und dem nahe gelegenen Seiffen gehört zu den traditionellen Zentren erzgebirgischen Volksschaffens.
Seit Jahrzehnten haben die Olbernhauer Werkstätten, unter dem Markenzeichen KWO bekannt, durch ihre Leistungsfähigkeit, Qualität und ihr hervorragendes Design diese Tradition gepflegt und weiterentwickelt. Originell, vielgestaltig und tief verwurzelt mit der Geschichte dieser Region werden die kunstvollen KWO-Erzeugnisse in oft mühevoller Handarbeit hergestellt.
KWO bürg für die echte, original erzgebirgische Handarbeit. Phantasievolle Freude am Schmücken, Sicherheit im Umgang mit dem Material und die Schönheit der erzgebirgischen Volkskunst sind Maßstab und schöpferische Anregung zugleich.

read more




Brands with a long tradition can be found next to young designers, label and manufacturer names that you may never have noticed in the design sector. In today's world of products, a brand represents more or less justified consumer confidence in proportion to marketing budgets. Formost prefers to talk about use and a truly justified trust, and we test our manufacturers thoroughly. If you find a "Gute Ware" seal on a product, it is a branded product to our tastes.